Subscribe and Get a FREE Bonus Box!
Skyline 34, AD 567, San Francisco
Discover new destinations and cultures through authentic imported snacks and lifestyle items from new destinations! 
NEXT BOX: POLAND, SHIPPING MID-NOVEMBER
Full year subscription, delivered bi-monthly:
6 boxes total + 1 free full box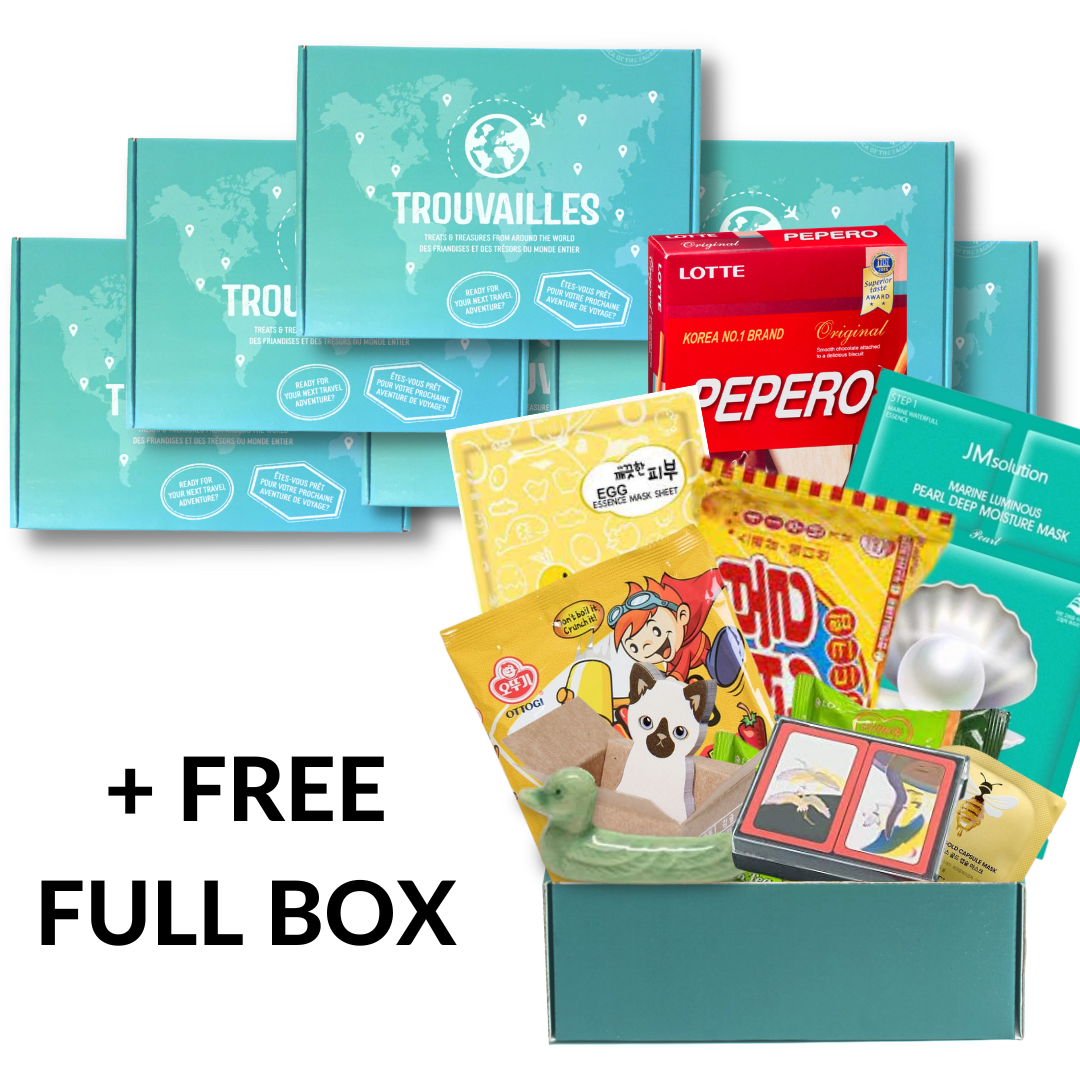 US$/box
Currency exchange updated live

Half year subscription, delivered bi-monthly:
3 boxes total + 1 free mini box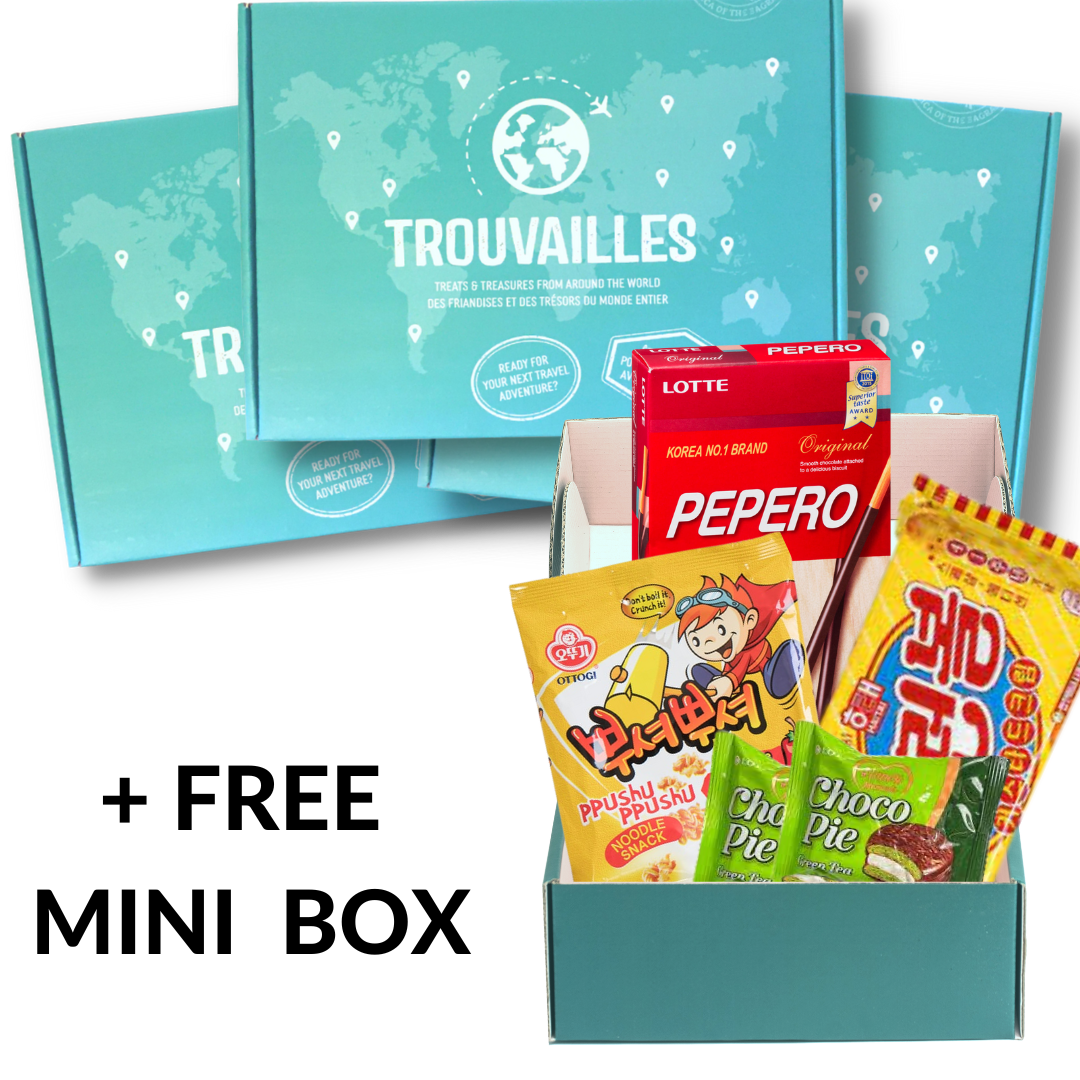 US$/box
Currency exchange updated live
We're flexible: you can choose to pause your subscription or skip a box anytime you like.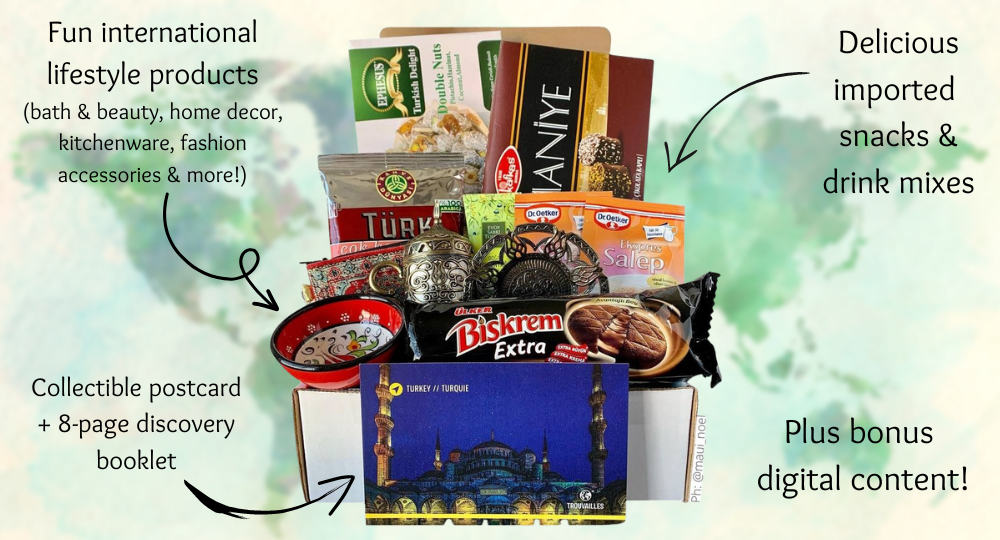 Our Customers Say it Best!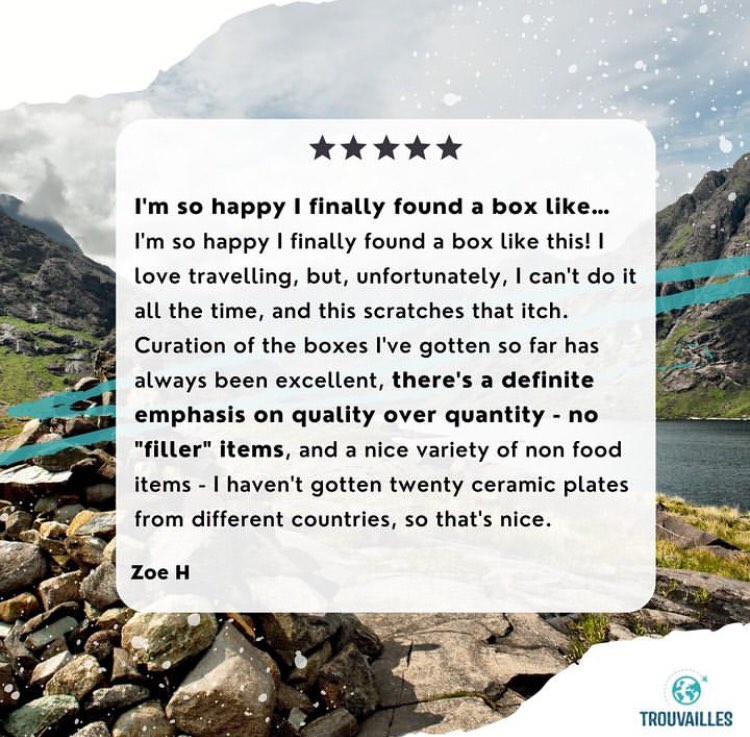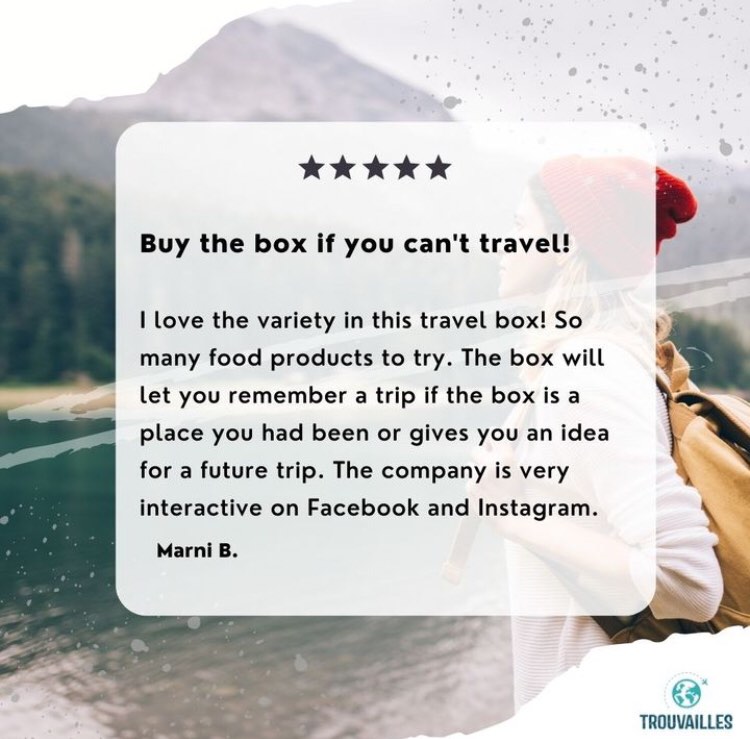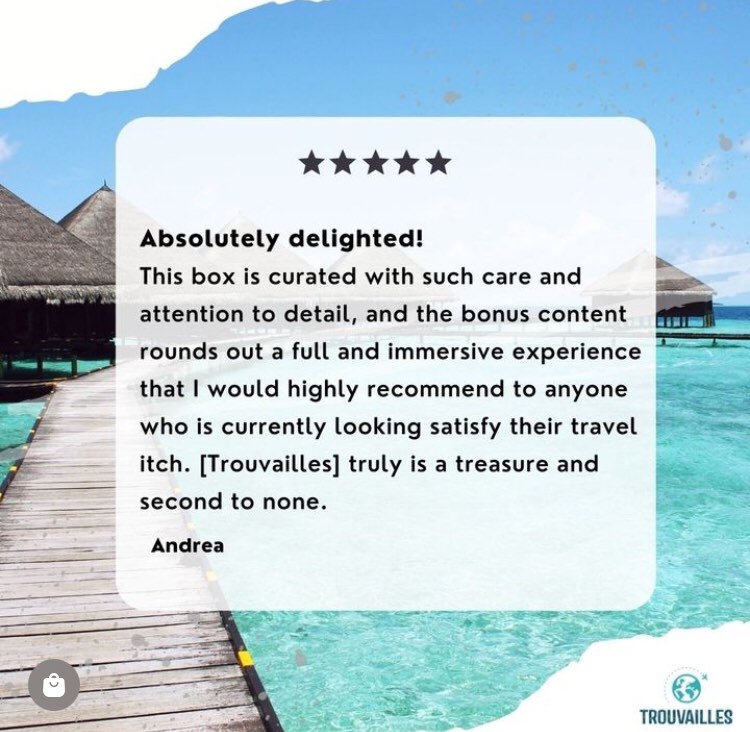 Frequently Asked Questions
Simply click the BUY NOW buttons above, or you can also use the following promo codes at checkout:
FBFULLBOX1122 - valid only for Globetrotter full year plans, and is worth one full free box (6-8 items guaranteed)
FBMINI1122 - valid only for Explorer half year plans, and is worth one mini box (4 items guaranteed)
We're always happy to help! Drop a message at support@trouvaillesbox.com and we'll normally get back to you within 24 hours or less!
Shipping fees are a flat rate based on zones.
| | | |
| --- | --- | --- |
| ZONE | CANADIAN $ | US $ |
| Canada: Ontario, Quebec | $6.50 | - |
| Canada: Alberta, British Columbia, Manitoba, New Brunswick, Nova Scotia, PEI, Saskatchewan | $10.50 | - |
| Canada: Newfoundland & Labrador, Northwest Territories, Nunavut, Yukon | $18 | - |
| United States: mainland | - | approx. $8.15 |
| United States: Alaska, Hawaii | - | approx. $22.50 |
Please note that in some rare cases, very rural/remote locations may be charged an additional surcharge based on the address, since shipping to those areas is significantly higher. If this is the case, we will reach out to you in advance. You may also opt for a full refund as an alternative.
SHIPPING TIMES
Boxes usually ship around the 15th of every other month.
Shipping times vary depending on your location, but in general, shipping within Canada is usually between 1-7 business days, and shipping to the United States is usually between 1-2 weeks. Occasionally shipping delays may occur due to backlogs in postal facilities or weather events. Unfortunately we have no control over this but we make every effort to help track down your package and ensure that it is delivered.
If our shipping provider confirms that your package is lost in transit or damaged, we will provide you a new one at no additional cost!


If you require express/priority shipping, please email us. Additional fees will apply.
TRACKING
When your order is processed, you will automatically receive a shipping confirmation email with a tracking link.
About Trouvailles travel subscription boxes
Trouvailles is a travel subscription service that sends you a curated box of 6-8 imported AUTHENTIC fun, exciting foods and interesting items from a new destination each time. It feels as if a good friend just returned on a trip with a suitcase full of exotic foreign goodies for you!
Each box includes 6-8 full sized items: several food/snack items, as well other products ranging from home decor to bath & body, accessories, kitchen items, and cultural or artisan-crafted goods. You'll also find a discovery booklet that tells you more about each product and the featured destination, as well as a collectible postcard.
Promotion Terms
One free bonus box per household mailing address. Promo codes cannot be applied to previously placed orders. Promo codes are not transferable or redeemable for cash or credit. This limited offer is only valid on half-year or full-year subscriptions. Single box purchases are not eligible for this offer. To apply a promo code, you must enter it prior to completing the order.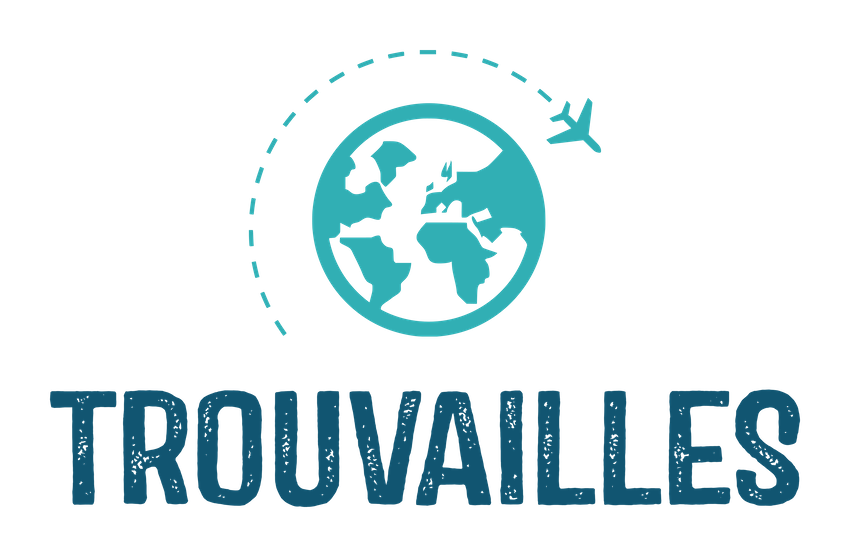 (c) 2022 Boîte Aux Trouvailles. All Rights Reserved.